2018 Foreign Trade Express Foreign Trade Lecture Hall National Tour - Yiwu Station Ended Successfully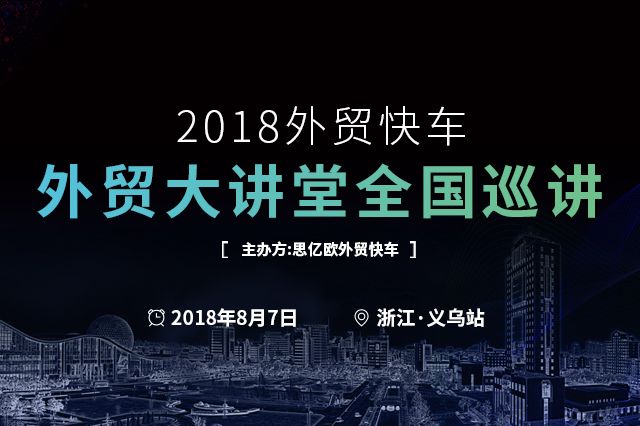 On August 7, 2018, the national tour of the foreign trade lecture hall jointly sponsored by Siyiou Hangzhou Headquarters and Siyiou Foreign Trade Express Yiwu service center was successfully held in Yiwu. This lecture attracted the participation of bosses and foreign trade managers of more than 300 traditional foreign trade enterprises in Yiwu. The 500-person conference hall of Yiwu Tianheng International Hotel was packed.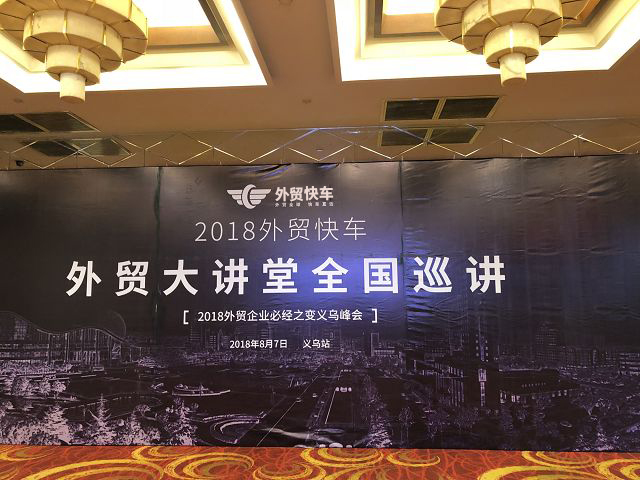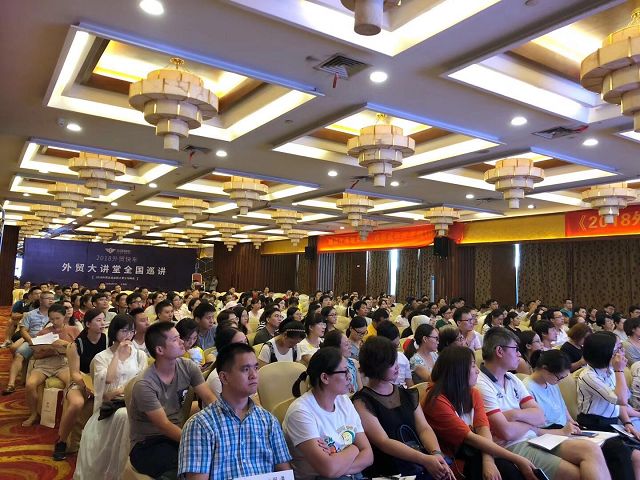 The Foreign Trade Express Foreign Trade Lecture Hall is a large-scale seminar on foreign trade knowledge sponsored by Siyiou Network Technology Co., Ltd. It refers to the all process of foreign trade, macroeconomic situation and micro-status of China's foreign trade, how to set up and manage foreign trade enterprise teams, how to manage supply chains, how to develop foreign trade marketing, how to obtain orders, and foreign trade negotiation skills and business operation skills, to help foreign trade enterprises rebirth in all domains.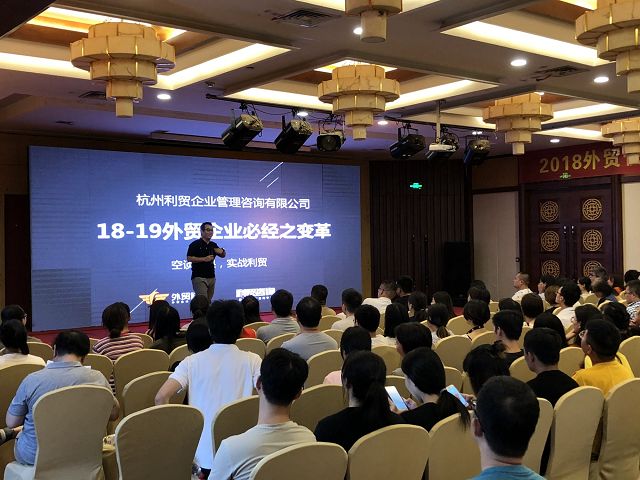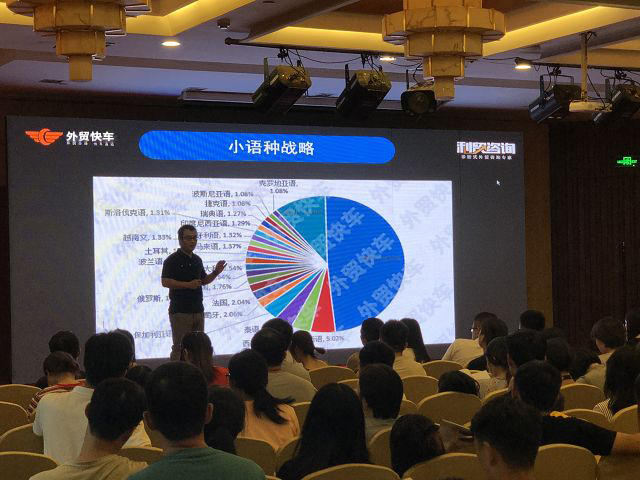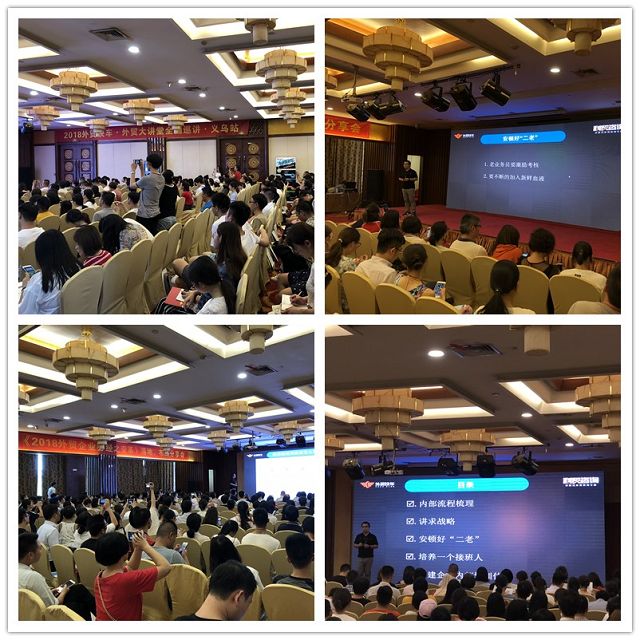 Foreign trade enterprises must undergo changes! After numerous social surveys, JAC teachers have fundamentally analyzed the road to corporate reform.
Take itself and all kinds of large and small enterprises as an example, summing up that enterprises should reform and update according to the time changes, economic changes, market changes, from the internal process, strategy, "settling the two old" ,training team successors, building an internal training system and so on, to create a healthy environment for corporate growth and make the enterprise bigger and stronger in a leading position.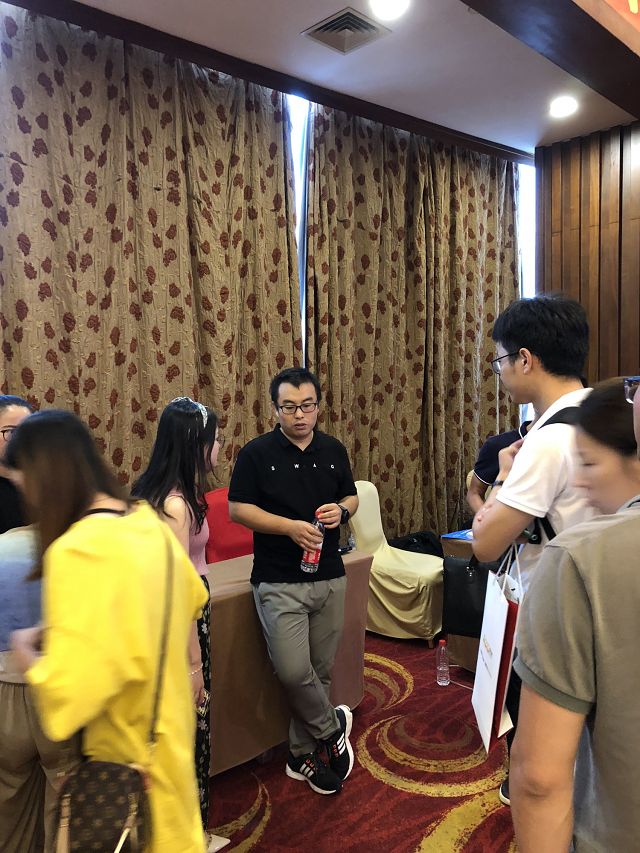 In recent years, the foreign trade industry has gradually become more gradual from the eruption type. The rising cost and fierce competition have caused many foreign trade enterprises to start to decline. It is that the quality and efficiency of products cannot be guaranteed that many enterprises lose their original stable customers. From the boss to the foreign trade manager, to the foreign trade salesman, how to ensure a healthy scientific business model and management model, is the company's own reforms highlighted by JAC teachers this year. Regular professionalized enterprise management framework upgrade is inevitable. The era of rapid development will eventually eliminate a large number of sick enterprises. Foreign trade express trains also hope that the national lectures will help foreign trade enterprises, find out and solve the problems in the operation of enterprises, to contribute to China's foreign trade.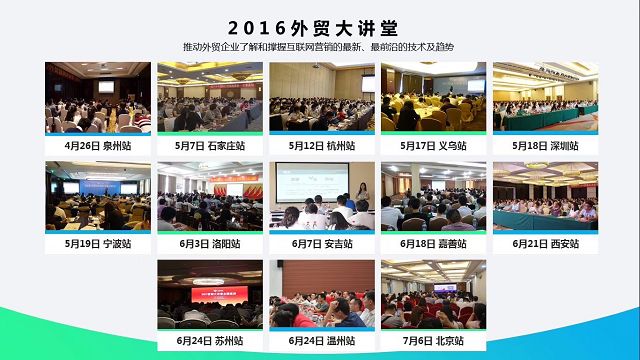 Since the first lecture in 2016, the Foreign Trade Express Foreign Trade Lecture Hall has been held more than 100 lectures in more than 30 key cities across the country, covering nearly 100,000 foreign trade business owners and marketing elites. The lecture has brought new foreign ideas and practical knowledge for all foreign trades, and also provides solutions in the process of foreign trade practice, which not only benefits foreign trade enterprises, but also enhances the brand image of Foreign Trade Express.
Foreign Trade Express invites you to sign up for the next lecture and explore the latest foreign trade situation and solutions.