Zhang Yanming, Director of the Department of Commerce of Henan Province, Met with Mr. He Xuming, Chairman of Hangzhou Siyiou Network Technology Co., Ltd.
On Tuesday, August 28, 2018, Siyiou CEO He Xuming, senior vice president Xu Suyuan, and Zhu Yanan, the general manager of the Foreign Trade Express of Henan Service Center, met Zhang Yanming, the Director of the Henan provincial commerce department, and Gao Xiang, the deputy director. The two sides had an in-depth communication about the exchanges that Siyiou provides customized services for traditional foreign trade enterprises and new cross-border enterprises in Henan province, and assists Henan's traditional foreign trade and cross-border e-commerce development. At the same time, the leaders of the Foreign Trade Department, the Cross-border Office and the Comprehensive Office of the Henan Provincial Department of Commerce were also involved in the talks.
Founded in 2003, Hangzhou Siyiou Network Technology Co., Ltd. is committed to providing Internet technology application products and services to various types of enterprises in China. It is a national high-tech enterprise and a new three-board listed company. The company now has more than 1,000 employees and more than 100 Siyiou branch companies and core channel providers in key cities across the country. In the past 15 years, Siyiou has served more than a thousand brand customers and nearly 100,000 SMEs. The company has Foreign Trade Express, Ficus, Linkedreality VR and SEO station optimization, Yiqibao and other products.
Its core product Foreign Trade Express, is an intelligent network marketing system platform based on big data and cloud computing, helping foreign trade enterprises to create multilingual marketing websites and advanced VR display websites intelligently, through the data mining of buyers, and multi-channel network marketing such as SEO and SNS, to achieve global promotion and emerging market development.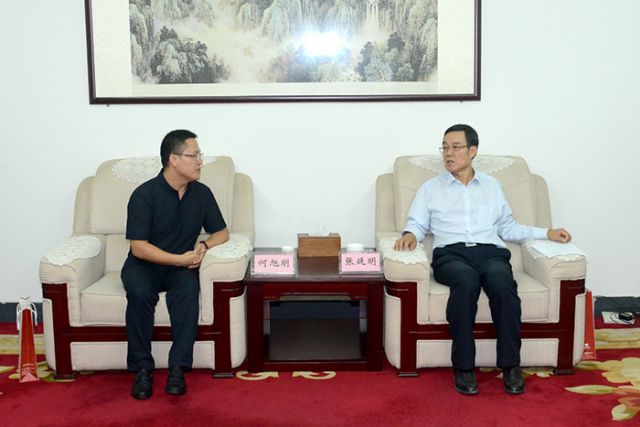 Director Zhang praised the advanced foreign trade concept and marketing model of Siyiou Foreign Trade Express and the contribution made in promoting the progress of China's foreign trade. He also supported the future development of mature foreign trade marketing service products such as Siyiou Foreign Trade Express in Henan province.
Zhang said at the meeting that in recent years, Henan province has made certain achievements in foreign trade development. In 2017, imports and exports entered the top-ten in the country, and exports jumped to the eighth place in the country. However, under the current complicated situation of foreign trade development, the task of foreign trade to grow steadily and adjust structure and transfer method is arduous. Most of the foreign trade enterprises in Henan province are small and medium-sized enterprises. Many enterprises still think traditionally. They believe that the use of cross-border e-commerce and network marketing will increase the cost and lead to unobvious effect. It is subject to the factors such as talents and funds that the willingness to open up emerging markets is not strong, and the ability is insufficient in traditional markets. In the near future, the Commerce Department will speed up introducing a number of measures to promote the high-quality development of foreign trade, increase policy support, and build an ecological circle of foreign trade services. Welcome mature trade service companies such as Siyiou to come to Henan to develop, bring advanced foreign trade concepts and marketing models, and provide diversified, professional and accurate services for enterprises.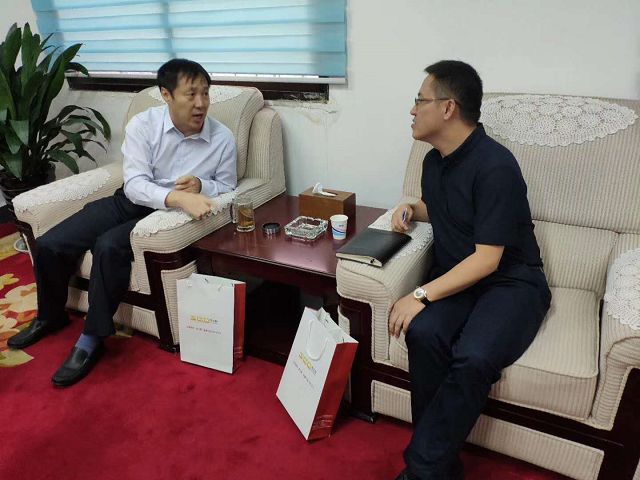 He said that Siyiou is optimistic about Henan's foreign trade development, and also saw that most of the market in Henan are small and medium-sized enterprises. In the current foreign trade situation, it is urgent to transform and upgrade. Enterprises need both government support and guidance, as well as professional and reliable foreign trade integrated service providers, and foreign trade network marketing service providers and products, and provide practical channels, paths and methods with the help of landing assistance. He also expressed his willingness to provide professional and reliable foreign trade network marketing service providers and products for Henan enterprises, helping enterprises to seek practical and feasible sea-routes.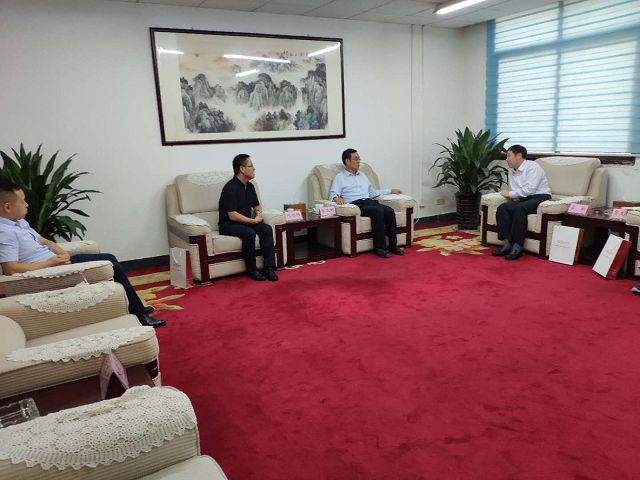 At the meeting, Siyiou CEO He and senior vice president Xu also discussed with the director of Henan Provincial Commerce Department Zhang, deputy director Gao, and other relevant department leaders, how to provide customized overseas marketing solutions for Henan foreign trade enterprises and new cross-border enterprises to promote the further development of Henan's foreign trade industry according to local conditions. The leaders of Siyiou also said that the Foreign Trade Express has already opened a large market in various regions of the country. Next, it will definitely carry out deep cultivation in key areas. Only by pushing the development of the local foreign trade industry, Siyiou Foreign Trade Express has a big future.