Wang Xiaohui, leader of the Hangzhou Jianggan District Business Bureau, visited Siyiou
On the morning of Friday, September 7, 2018. Wang Xiaohui, head of the Foreign Economic and Trade Section of the Jianggan District Business Bureau of Hangzhou, Zhejiang Province, Yang Yanjun, deputy section chief of the Foreign Trade and Economics Department of the Bureau of Commerce, and Xu Da, the head of the Zhanongkou Street Economic Development Section, came to our company to inspect Siyiou and the foreign trade express train project.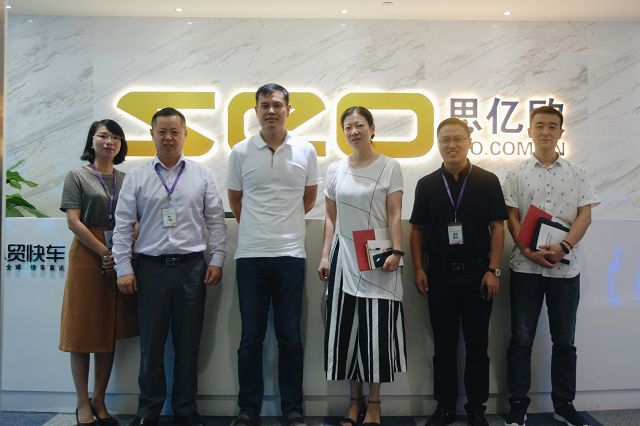 Mr. He Xuming, CEO of Siyiou, and Mr. Xu Suyuan, Senior Vice President of Siyiou, accompanied and introduce the company and products, development milestone, technical achievements, qualification honor and the culture of corporate. (The following picture)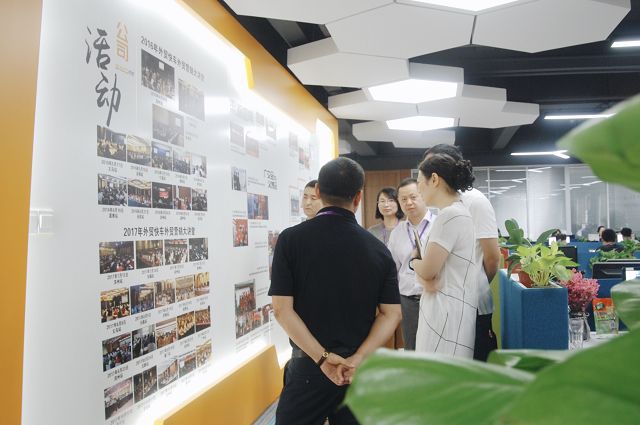 During the period, He Xuming, the CEO of SIYIOU gave a general introduction to Siyiou and the foreign trade express. Since the launch of the foreign express train in early 2014, it has accumulated nearly 20,000 paid users and has become NEEQ-listed company.After the market trial, the product has been updated and iterated several times, and the function and user-friendliness have been improved absolutely. At present, the products are moving towards the direction of big data and intelligent network marketing.
Forum
Subsequently, the company leaders and the leaders of Jianggan District held a symposium in the company conference room. At the meeting, Mr. Xu Suyuan, Senior Vice President of Siyiou, once again analyzed the Siyiou and the foreign trade express in detail, and explained the theoretical basis, functional system and social significance of the foreign trade express 4.0 system, and explained the future development of foreign trade express products to the leaders.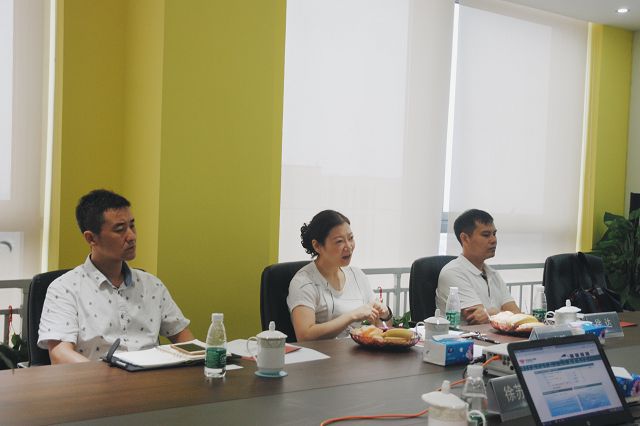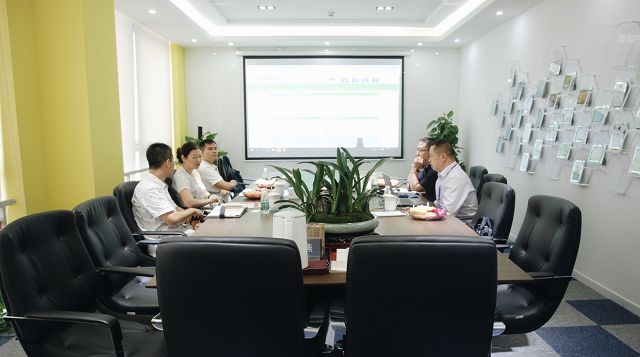 After the meeting, leaders of the Jianggan District said that the foreign trade express train is a dual innovation of technology and model, and the business model and development of the foreign trade express have also been highly recognized.
With the continuous transformation and upgrading of China's economic structure, accelerating the transformation of new foreign trade formats is an important means for foreign trade enterprises to cultivate new competitive advantages, and it is also the key to maintaining stable growth of China's foreign trade. And Siyiou can provide high-quality services for more foreign trade enterprises, continue to accompany the transformation and growth of foreign trade enterprises, help enterprises stand out in the international market, and realize the simultaneous advancement of China's foreign trade in technological innovation and business model innovation. In this regard, Siyiou will continue to accumulate, and the potential will be more worth looking forward to!