"New Situation, New Foreign Trade, Creating an Independent Foreign Trade Ecosphere in 2019" Xi'an Thematic Sharing Ended Successfully
After Chen Tianru, Deputy Director of Xi'an Business Bureau, visited Siyiou on March 15, 2019. "New Situation, New Foreign Trade, Creating an Independent Foreign Trade Ecosphere" was held on March 26, 2019 at Tianli Junting Hotel in Xi'an. The conference was jointly organized by Hangzhou Siyiou Network Technology Co., Ltd. and Shaanxi SME Service Platform.
The meeting was attended by Chen Tianru, deputy director of Xi'an Business Bureau, and thanked Jia Peiliang, Xi'an Service Center of Foreign Trade Express, for his interactive sharing with the scene. Nearly 300 elites of the bosses of foreign trade enterprises attended the forum.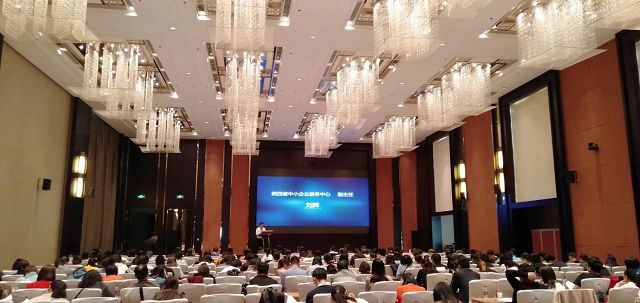 The 2019 new situation and new foreign trade thematic sharing meeting is a joint lecture of Hangzhou Si billion European company and Shaanxi SME Service Platform, which aims at implementing the national "The Belt and Road" strategy, fostering new competitive advantages of foreign trade enterprises and promoting the sustained and healthy development of Shaanxi's foreign trade enterprises. Since the foreign trade express entered Shaanxi market in 2015, it has been the fourth year. At present, it has served more than 600 foreign trade enterprises.
Address by Chen Tianru, Deputy Director of Xi'an Business Bureau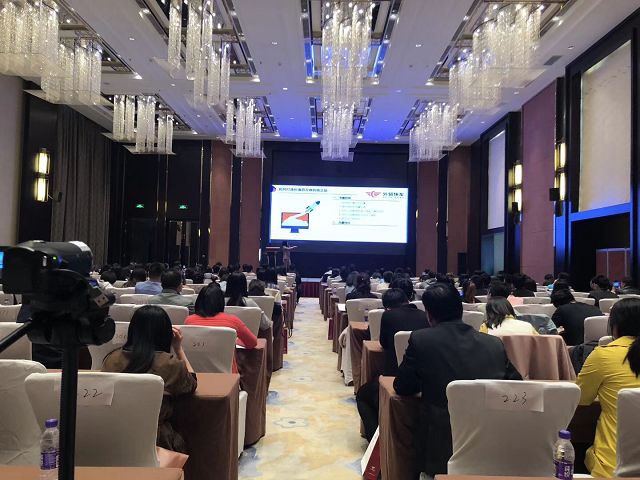 When Mr. Chen visited Siyiou in Hangzhou, he and CEO He Xuming shared the hope that the foreign trade express would continue to better develop the Xi'an market in order to promote the development of Xi'an's foreign trade. The speech said that in 2019, the Xi'an Municipal Government will also provide more favorable policies to help foreign trade enterprises go abroad. We look forward to jointly serving foreign trade enterprises by foreign trade express in 2019!
Speech by Liu Hui, Deputy Director of Small Business Service Platform in Shaanxi Province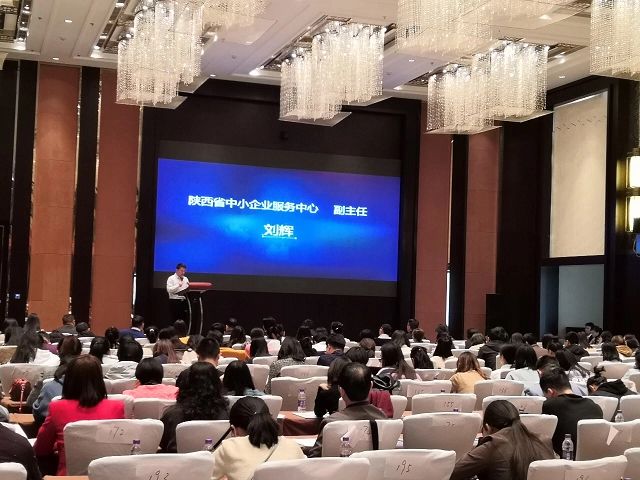 Director Liu said in his speech that he would continue to implement the service purpose of "building a bridge between government and enterprises, integrating social resources, innovating development platforms and serving small and medium-sized enterprises", serving enterprises wholeheartedly and helping them grow.
Speech by Fuyi, Marketing Director of Siyiou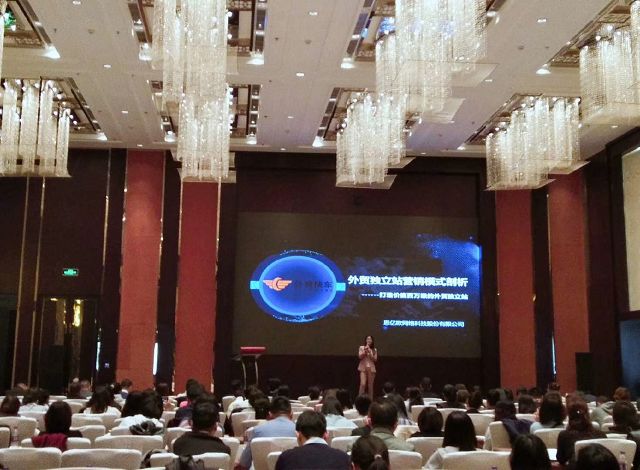 Miss. Fu's keynote speech: "How to build an operating ecosphere for foreign trade small and medium-sized enterprises under the Internet environment". By analyzing the new international trade situation in 2019 and the current international business purchasing behavior, to guide enterprises to establish an independent foreign trade operation ecosphere in time under the current Internet environment. At the same time, it analyses the source path of international traffic, promotes the flow transformation, so as to optimize the enterprise's own marketing system and help foreign trade enterprises break through and rebirth. In the process of sharing, Miss. Fu brought new foreign trade ideas and practical knowledge to foreign trade entrepreneurs, and also provided solutions to common problems in the process of foreign trade practice.
Conclusion
Finally, we would like to express our appreciate to Xi'an Business Bureau for its strong support to Siyiou. Siyiou Foreign Trade Express will continue to provide high-quality services to more foreign trade enterprises, continue to accompany the transformation and growth of foreign trade enterprises, help enterprises to stand out in the international market, and realize the synchronization of technological innovation and business model innovation in China's foreign trade.