Welcome! The General Manager of Microsoft Azure China Visits Hangzhou SEO's Headquarters
Xiao Fang, the general manager of Microsoft Azure China, visited Hangzhou SEO's headquarters and was warmly received by He Xuming, the Chairman of Hangzhou SEO, on the afternoon of June 13th. They made a detailed discussion about related cooperation projects.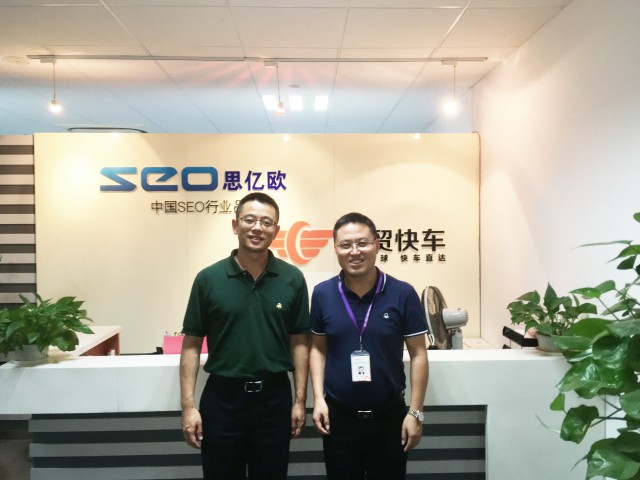 As an enterprise-level internet technology applications provider, Hangzhou SEO has been cooperating closely with Azure for a long time in order to ensure the security of data, the reliability of web space, and the high accessing speed of websites from thousands of customers. In 2017, we have become an important customer of Microsoft Azure EA and also an important partner of Microsoft Azure in the world.
Microsoft Azure, operated by 21Vianet Group, is a public cloud platform in China, independent from those Azure services operated by Microsoft in other places in the world physically and logically. Leveraging the Azure technology supplying by Microsoft, it will offer global customers the same service with the same quality. In order to enable more Chinese enterprises to use Microsoft Azure to do global business, Xiaofang, the general manager of Microsoft Azure China, came to visit Hangzhou SEO's headquarters.
>
In recent years, we have made a great progress, becoming an influential enterprise in the industry, with more and more enterprise-level internet technology applications and services being launched. At the end of September last year, we made a great change by listing on the New Third Board. By the end of June 2017, we have served nearly ten thousands of paid customers and played an important role in opening up and expanding overseas markets. We know it very well that the bigger the number of business and corporate user is, the greater the responsibility we need to take. We sincerely hope that we can always provide high quality products and services for various customers.
The server you choose may be related to the data security and the user experience of your website directly. Microsoft Azure is a growing integrated cloud service collection which can help users improve work efficiency, save operation costs and ensure data security. While choosing excellent cloud service provider, we have been keeping updating our Foreign Trade Express system to create a more intelligent network marketing system. Mr. Xiao, the general manager of Microsoft Azure in China, said that they will always support us in technology, service, activity and so on. Also, Mr. He Xuming indicated that we hope we can make win-win cooperation in the future and work together to make more contribution to China's foreign trade business.